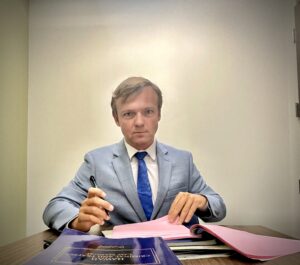 FORMER DEPUTY PROSECUTING ATTORNEY AND DEPUTY PUBLIC DEFENDER
I strive to set a standard for robust criminal defense.  As a former Deputy Prosecuting Attorney and Deputy Public Defender, I spent years in the trenches prosecuting and defending criminal cases.  Whether its speeding, DUI, domestic abuse, drug charges, felony assault, kidnapping, negligent homicide, or rape, I have defended it.  I am also experienced in representing visitors and tourists to the Big Island of Hawaii who are accused of running afoul of the law (i.e. speeding/DUI), and I can often help such persons in avoiding getting criminal convictions and/or making costly trips back to the Big Island to resolve such charges.
QUESTIONS AND ANSWERS:
Can R. Hermann Heimgartner get your case dismissed?
Possibly.  Dismissals can be filed for technical reasons in criminal cases.  R. Hermann Heimgartner has filed and won numerous motions for dismissal, including speedy trial and discovery violations.
Can R. Hermann Heimgartner get the State's evidence suppressed for the police's unlawful conduct?
Possibly.  Getting evidence suppressed (thrown out) is a critical aspect of a criminal defense case.  R. Hermann Heimgartner has filed and won numerous suppression motions, including motions for unlawful stop of vehicle, unlawful seizure of person, unlawful search (of person, car, house), and unlawful questioning by the police.
What will Mr. Heimgartner do for you?
Mr. Heimgartner pledges the following.  He will keep you informed of your court dates.  He will return your phone calls and emails.  He will pay his own personal attention to your case.  He will diligently investigate your case and give you an honest assessment of your case. Most importantly, he will 100% in your corner and to achieve the best possible outcome for you.