R. Hermann Heimgartner has been helping clients resolve disputes and representing clients in court since 2015.  Prior to 2015, he was a deputy public defender in Kona and a deputy prosecuting attorney on Kauai.
Mr. Heimgartner's goal as an attorney is to help people by providing exceptional and personal legal services.  To get the best possible result for his clients, Mr. Heimgartner relies upon his exceptional courtroom and negotiation skills, his legal research and writing abilities, his experience in mediation, arbitration, and trial, and leveraging technology to streamline his cases.
When Mr. Heimgartner accepts to represent you, then he will not assign your case to a paralegal, associate, or other person.  He will singularly handle your case from start to finish.
Mr. Heimgartner is currently the 2019 President of the West Hawaii Bar Association.  He serves as a court appointed arbitrator in the Judiciary's Court Annexed Arbitration Program and as a commissioner for the courts in foreclosure cases.
Mr. Heimgartner is actively involved in the West Hawaii community.  He is a past president of the Rotary Club of Kona, and he is an active member in the Kona-Kohala Chamber of Commerce.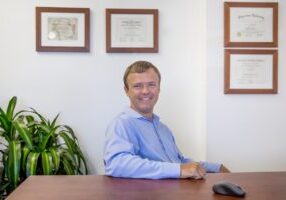 EXPERIENCE
2015 - 2023

R. Hermann Heimgartner Attorney At Law LLLC
Manager/Member

2011 - 2014

Hawaii Office of the Public Defender (Kona)
Deputy Public Defender

2009 - 2011

Kauai Office of the Prosecuting Attorney
Deputy Prosecuting Attorney

2008 - 2009

Van Pernis - Vancil
Associate Litigation Attorney
EDUCATION
2008 - Juris Doctorate

William S. Richardson School of Law

2005 - Master of Science in Computer Science

University of Southern California

2003 - Bachelor of Science in Computer Science
LICENSES & ROLES
Hawaii Bar License, #9010, 2008 - Present
Court Appointed Commissioner
Court Appointed Criminal Defense Counsel
Court Appointed Arbitrator for Court Annexed Arbitration Program
MEMBERSHIPS
Hawaii State Bar Association
West Hawaii Bar Association

2015:  Recording Secretary
2016:  Treasurer: CLE Committee
2017:  Vice President
2018:  Vice President
2019:  President

Rotary Club of Kona

2015: Became Member
2016-17: President Elect
2017-19: President